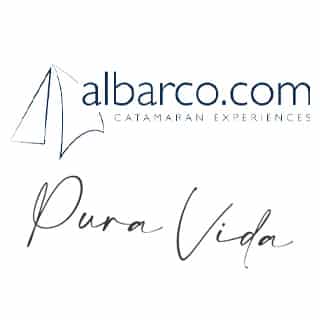 Catamarán Pura Vida
Colaborador de Sherry Golf Jerez
"Golf at Sea" Practice golf aboard the Catamaran Pura Vida while you sail through the Bay of Cádiz.
This activity is designed so that passengers can enjoy golf in a different way, as if they were practicing on a "driving range", practicing the complete "swing" and seeing the real trajectory of the ball, assisted by a golf teacher.
You will use ecological and biodegradable golf balls that contain fish food in their core and are manufactured in Spain.
An original program that would offer a golf and leisure experience, great moments to culminate a corporate event with the magic of golf.