Barceló Montecastillo Golf & Sports Resort
7 Nights from 531 €
Summer Cadiz Golf Package Barceló Montecastillo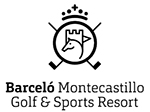 3 GF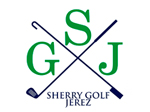 1 GF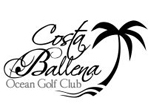 1 GF
7 Nights on B&B
Barceló Montecastillo Golf & Sports Resort
7 Nights from 531 €
7 Nights Barceló Montecastillo Summer Promotion Golf Package 2019/2020.
Buggy mandatory until 11:00 am at Montecastillo Golf (not included).
Not cumulative with other offers.
Please, ask for supplements to be applied: Horse Fair, Superbikes & Moto GP (pending dates)
Offer subject to availability of hotel & golf courses (Montecastillo Golf + Sherry Golf + Costa Ballena)
Ask for special conditions of different boarding basis and groups cancellation policies.
Cancellation policy:
Cancellations made between 30 and 15 days in advance, 50% of cancellation fees
With less than 14 days in advance, 100% cancellation fees
100% prepayment required
No shows before 18:00, 100% cancellation fees
Rates per person sharing double room
01.05.20 – 16.05.20 : 611 €
17.05.20 – 31.05.20 : 543 €
01.06.20 – 25.06.20 & 23.08.20 – 17.09.20 : 531 €
26.06.20 – 09.07.20 : 558 €
10.07.20 – 30.07.20 : 586 €
31.07.20 – 22.08.20 : 761 €
18.09.20 – 30.09.20 : 599 €
01.10.20 – 31.10.20  642€
Rates per person double room for single use
01.05.20 – 16.05.20 : 980 €
17.05.20 – 31.05.20 : 858 €
01.06.20 – 25.06.20 & 23.08.20 – 17.09.20 : 846€
26.06.20 – 09.07.20 : 894 €
10.07.20 – 30.07.20 : 943 €
31.07.20 – 22.08.20 : 1.260 €
18.09.20 – 30.09.20 : 967 €
01.10.20 – 31.10.20  1.035€